- Material: Nylon/Spendex
- Colors: Black, White, Pink, Red, Yellow, Blue, Green,  Gold.
- Size: Free size 
- Featuring small cups with a trim and cut-out panels.
- G-String Bikini bottom.
- Matching bottoms with a cut-out front panel, side tie closures, and a thong back.
(Please check before you order)
- We mark   "One size fits all" or "Free size" for micro bikini, it is because most of our micro Bikini top and bottom can be adjusted by string when using it.
- Cup: Our micro bikini cup is extremely smaller than ordinary bikini cup. we don't make different size for cup. only one size cup.
- Top under chest string length:   120cm/pc
- Top shoulder string length:   55cm/pc
- Bikini bottom which waist line closed,  the waist size is 66cm-68cm. After strenching can be   86cm-88cm.
- Bikini bottom which tied by side string, the string length: 42cm/pc (Not including waist)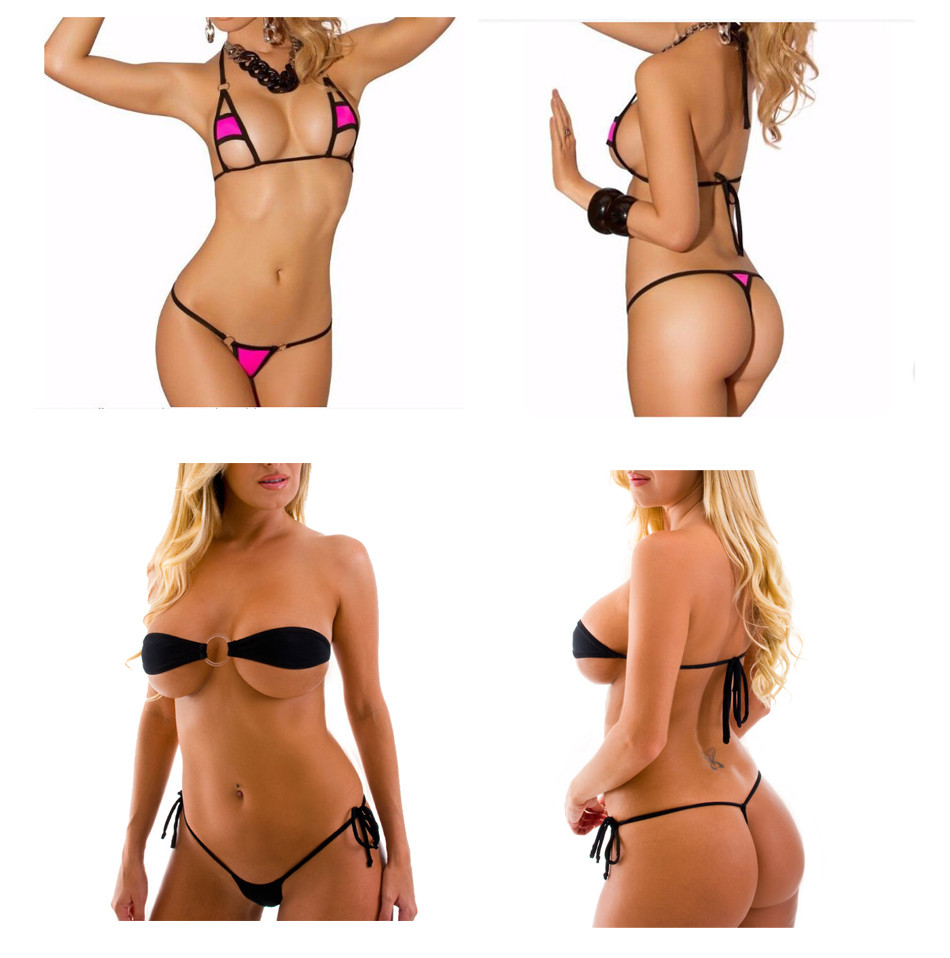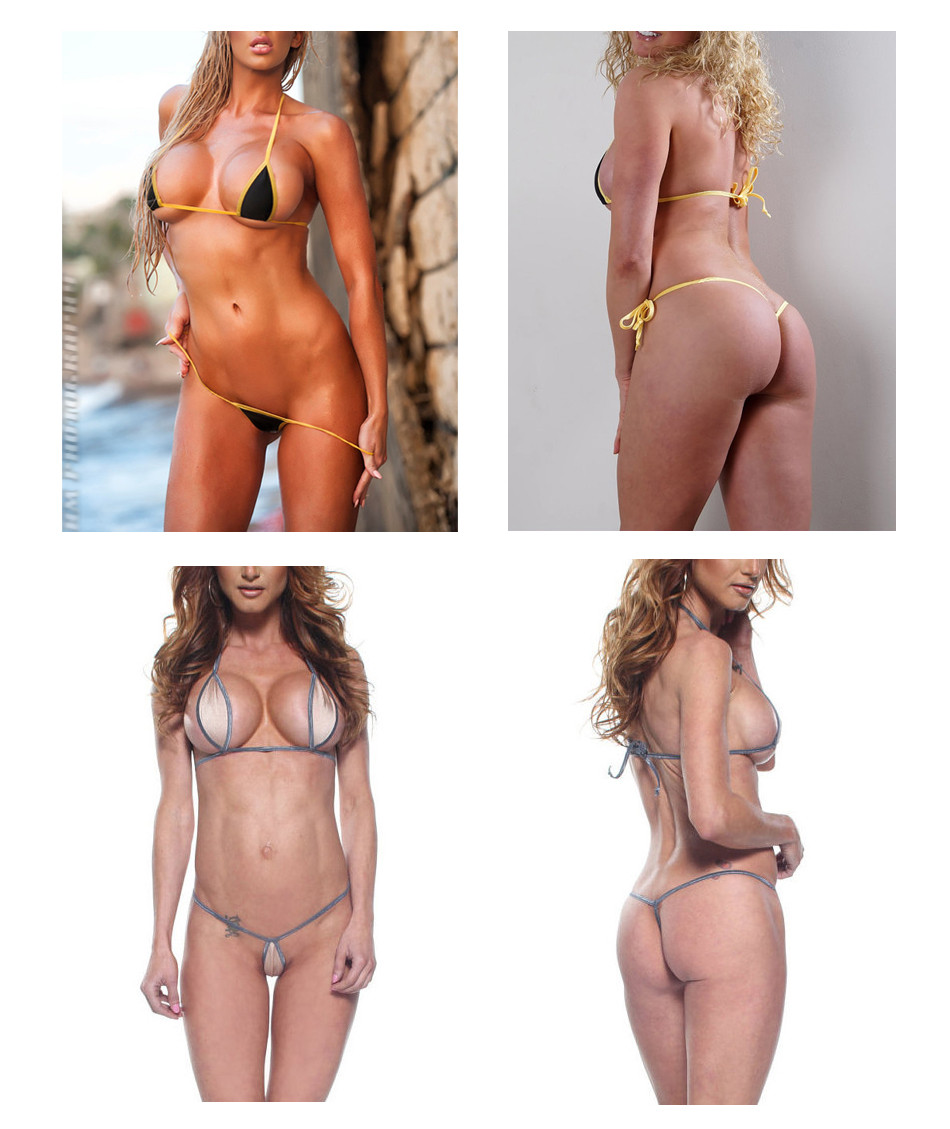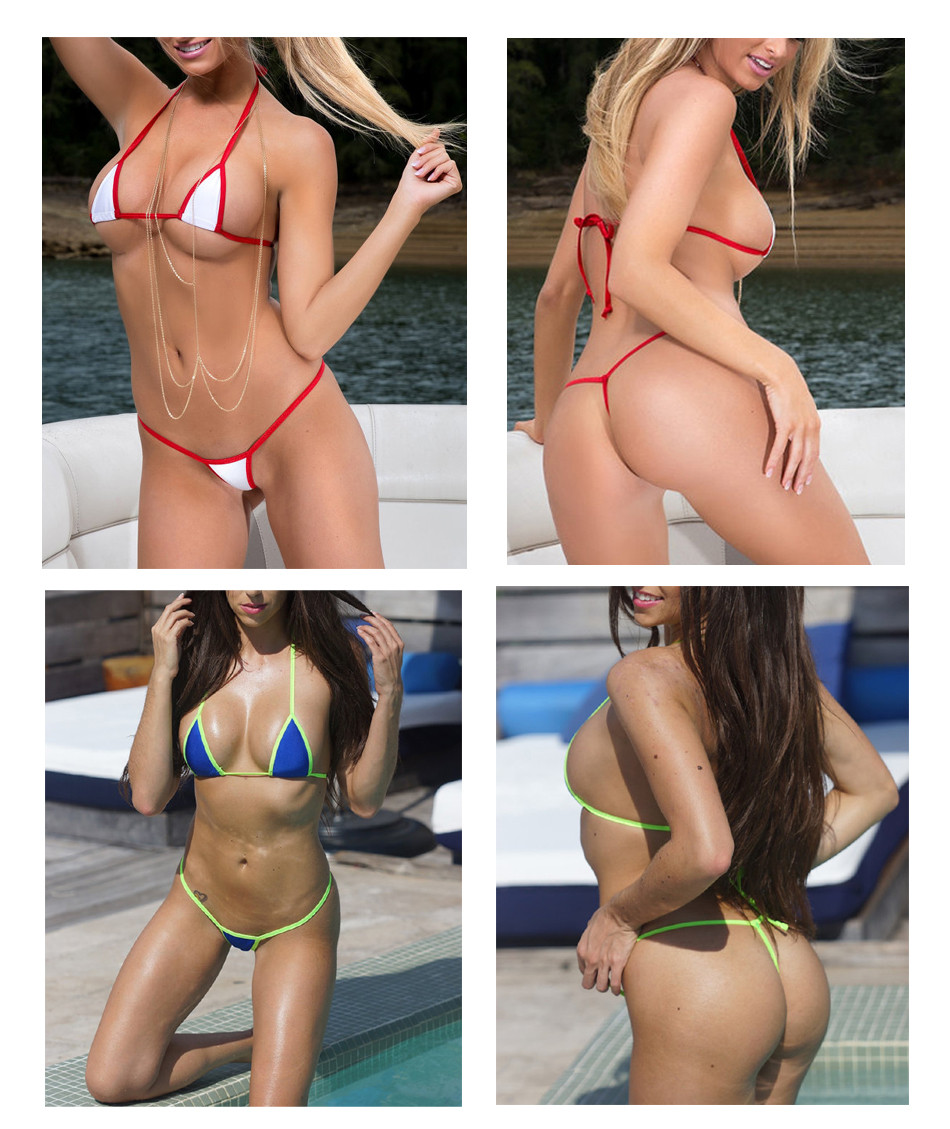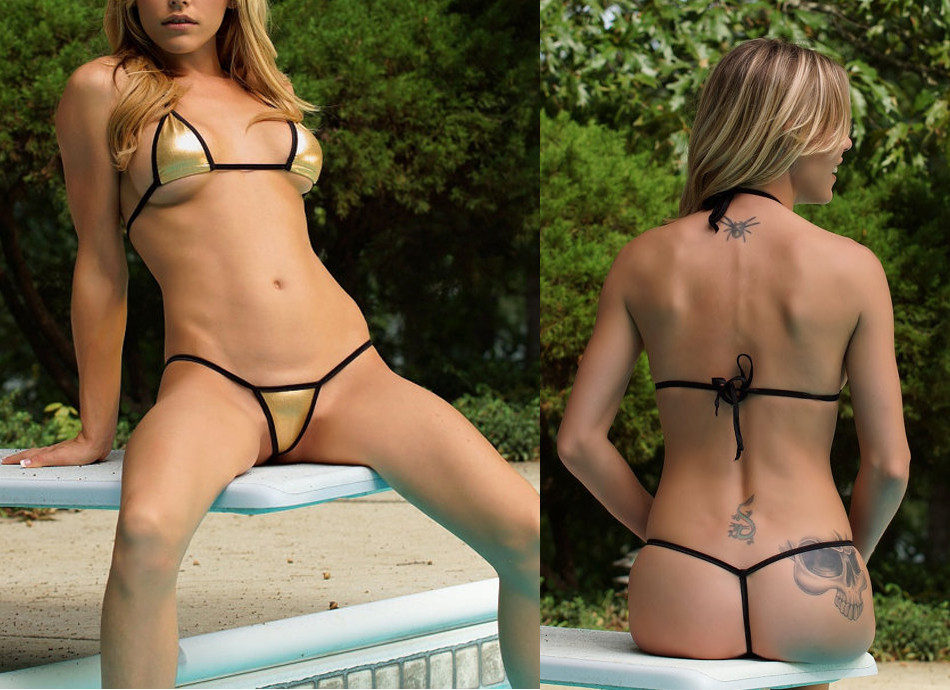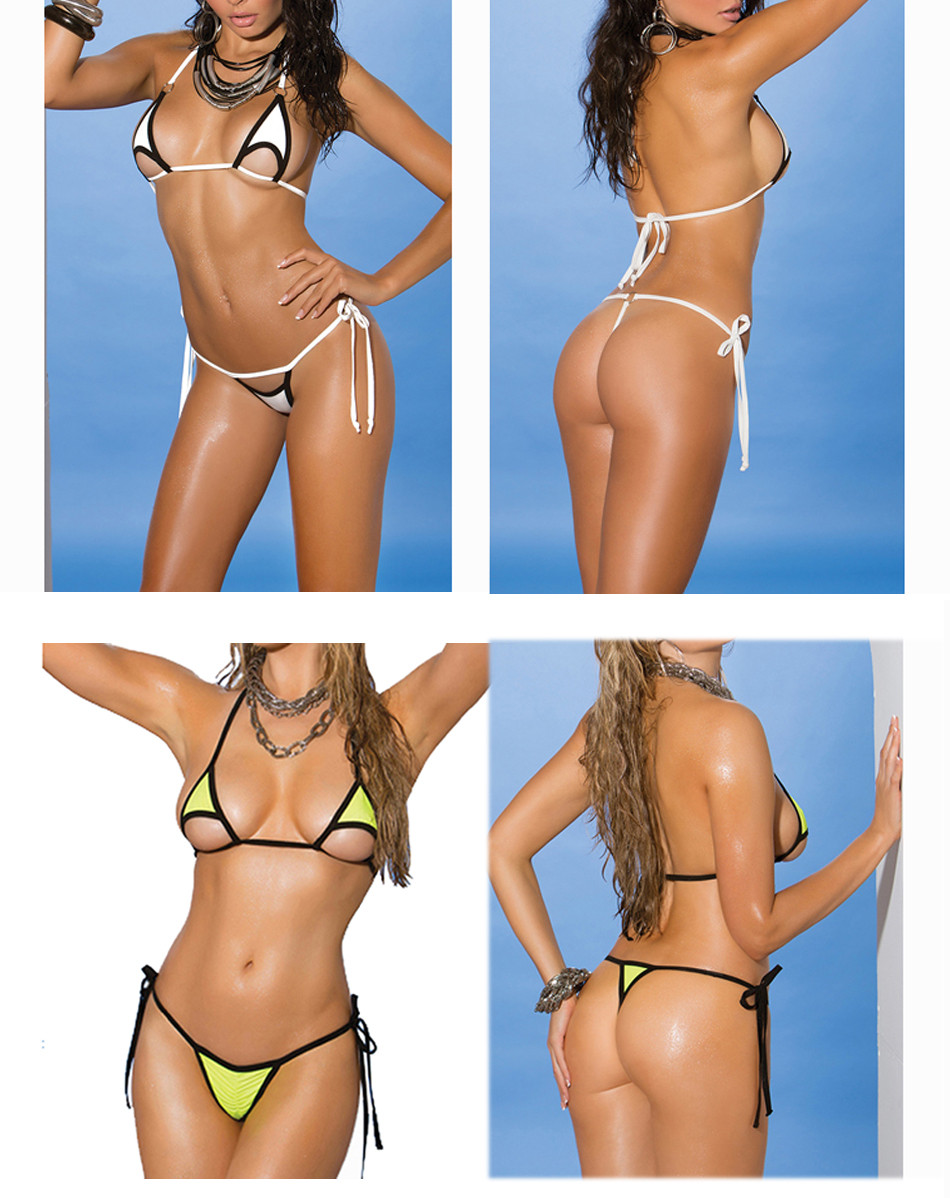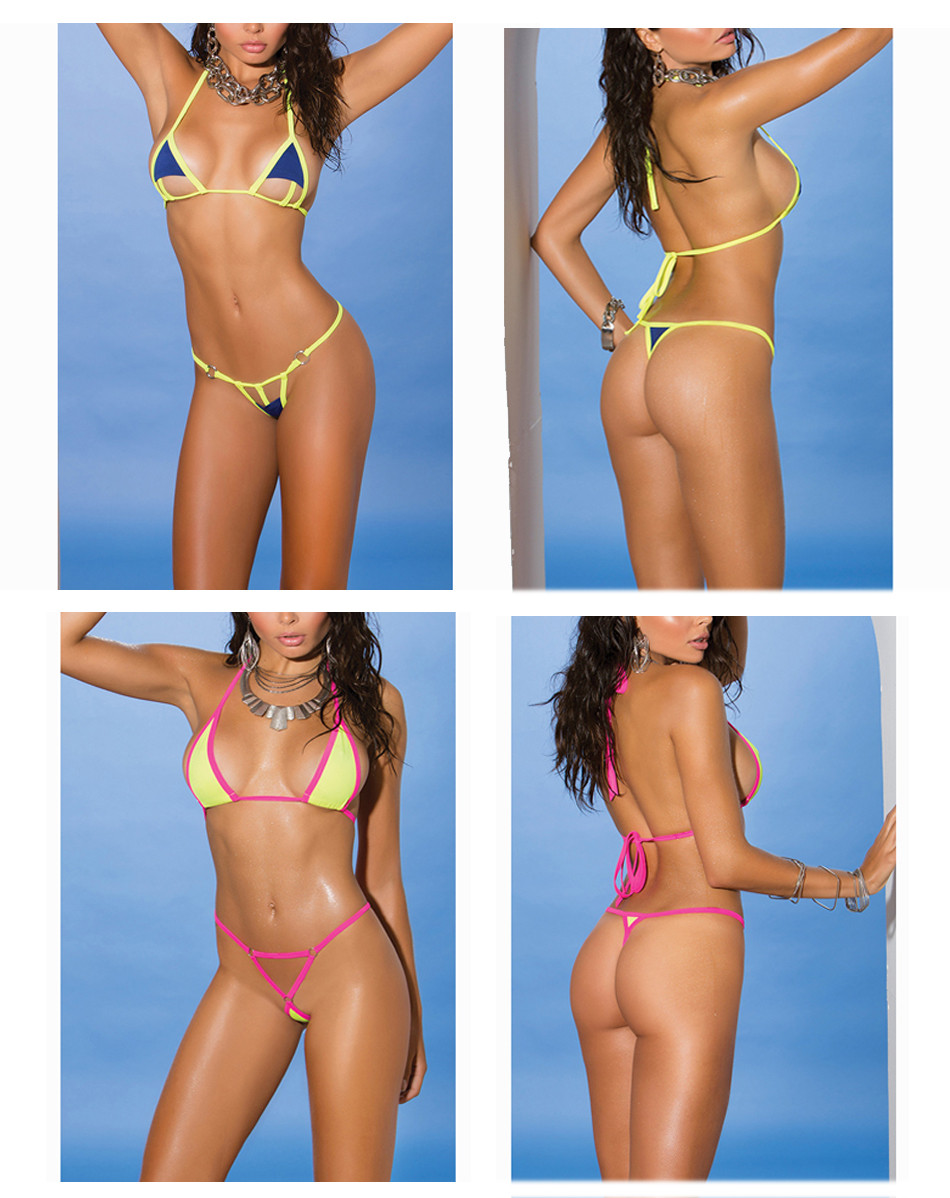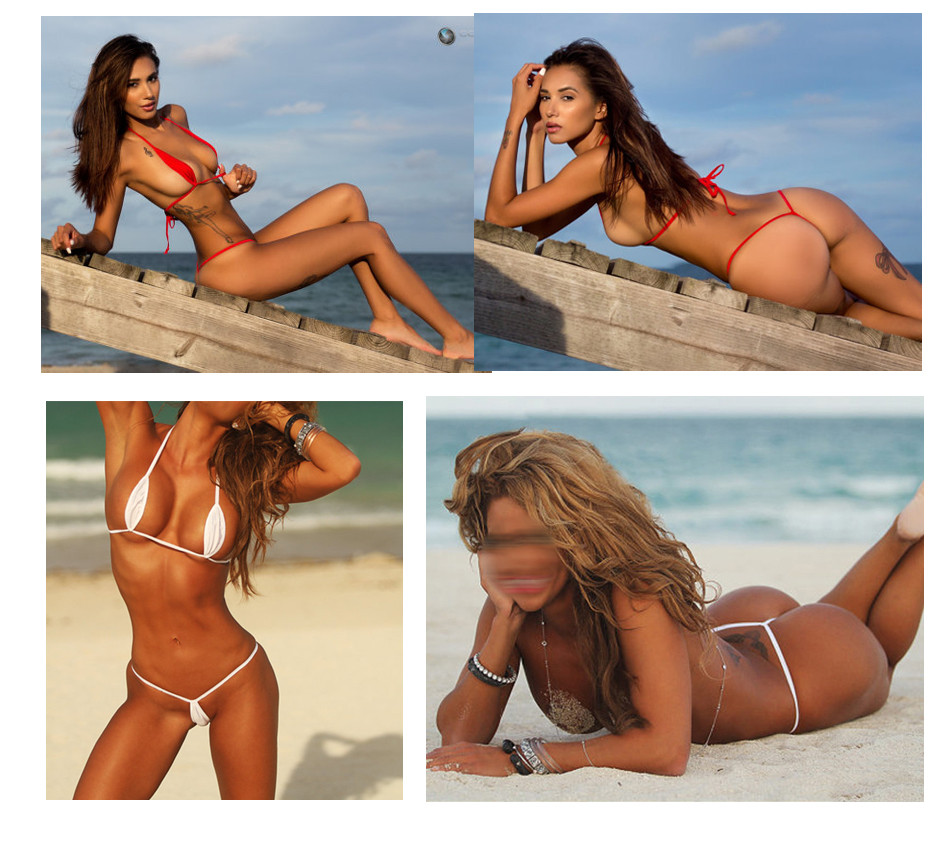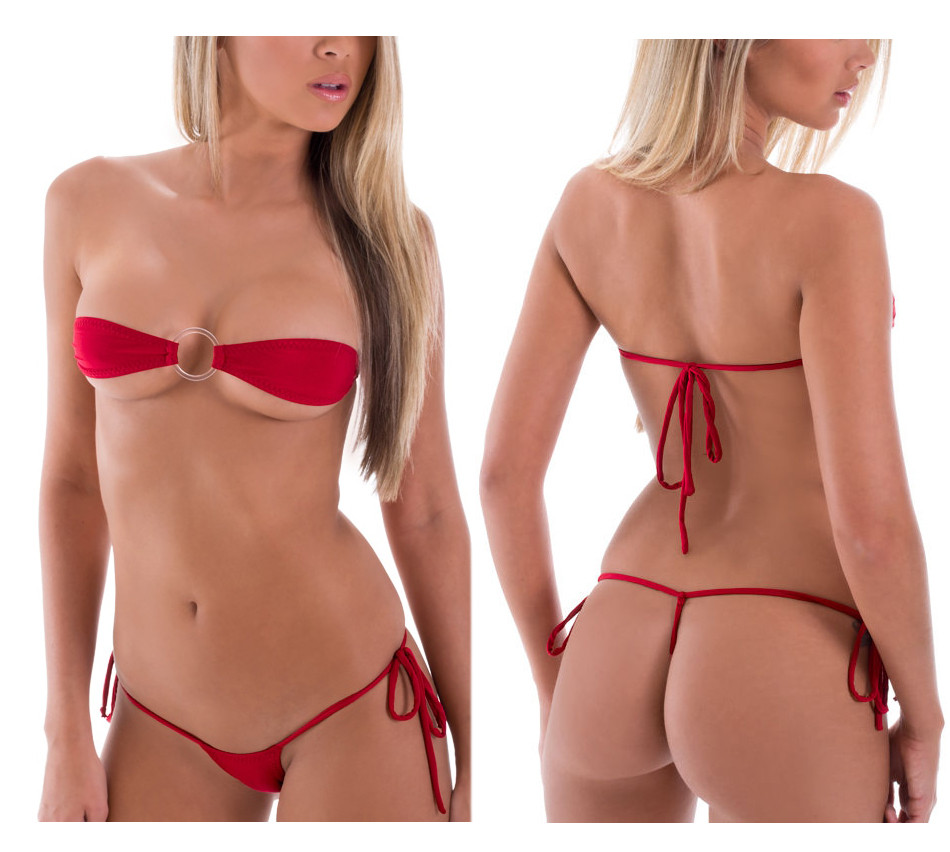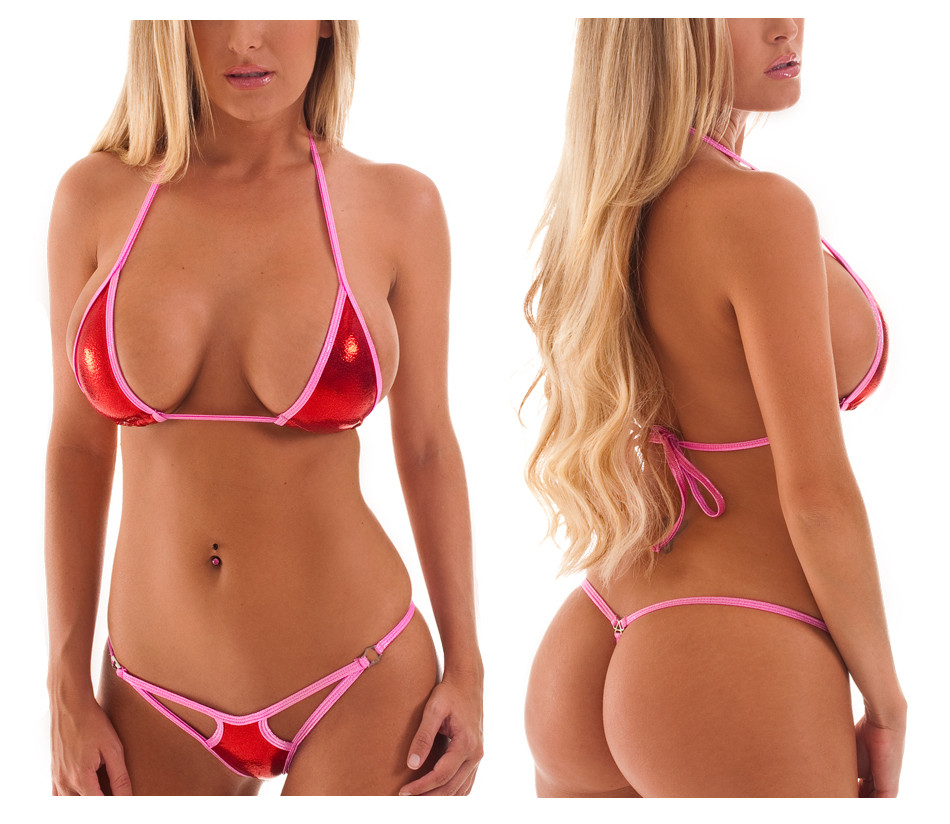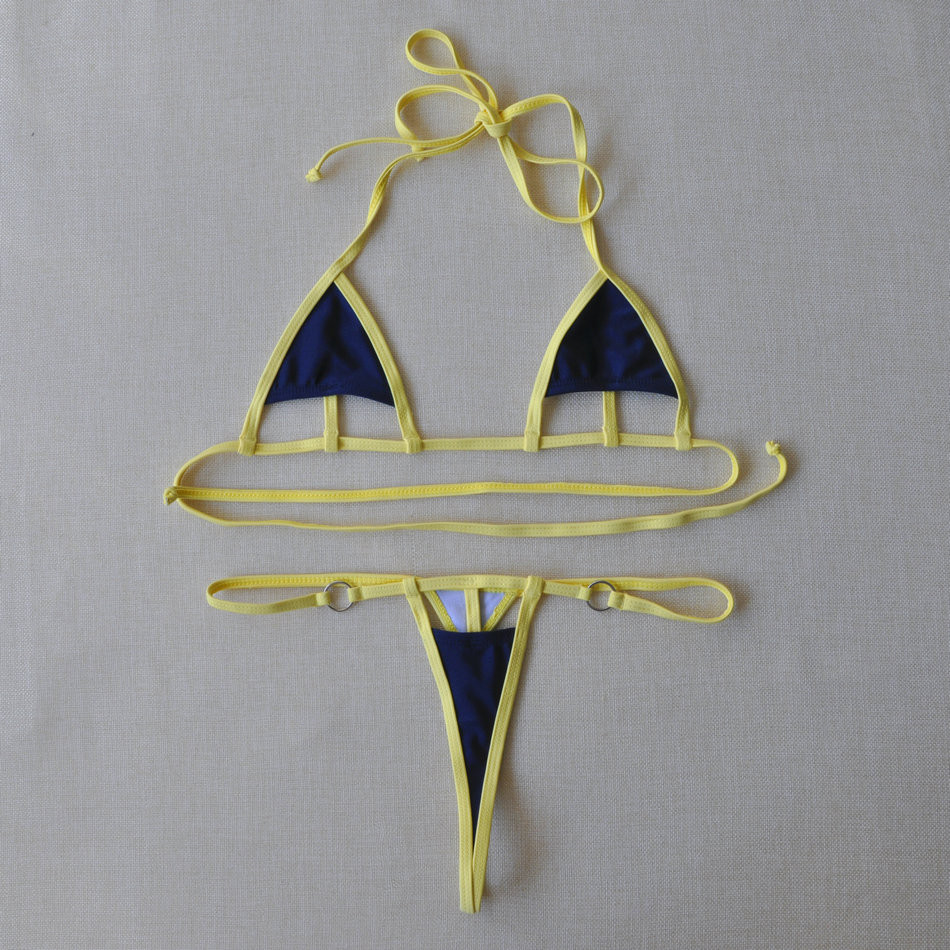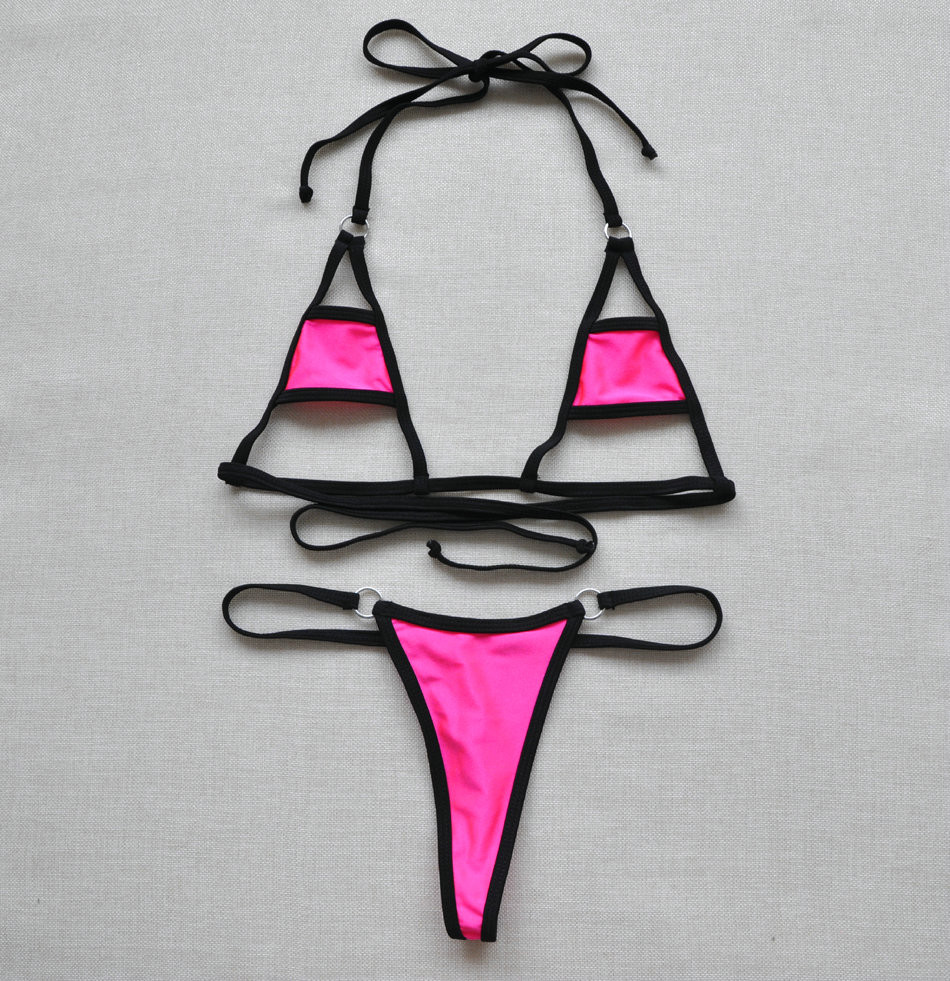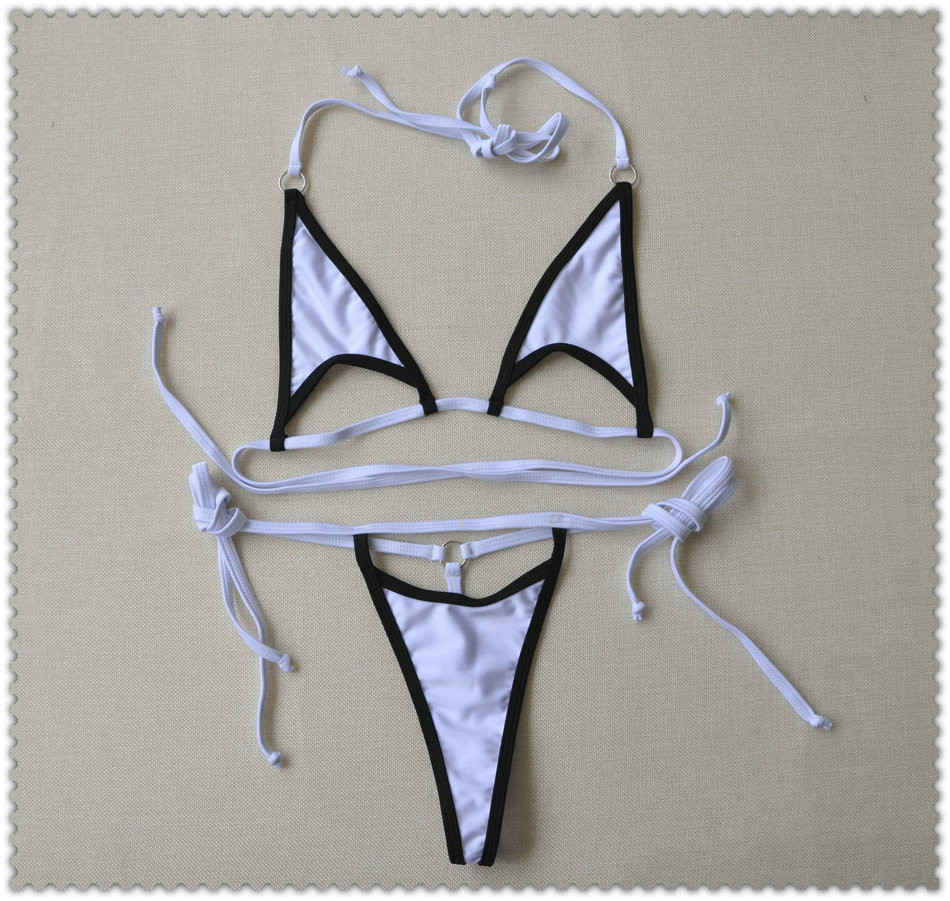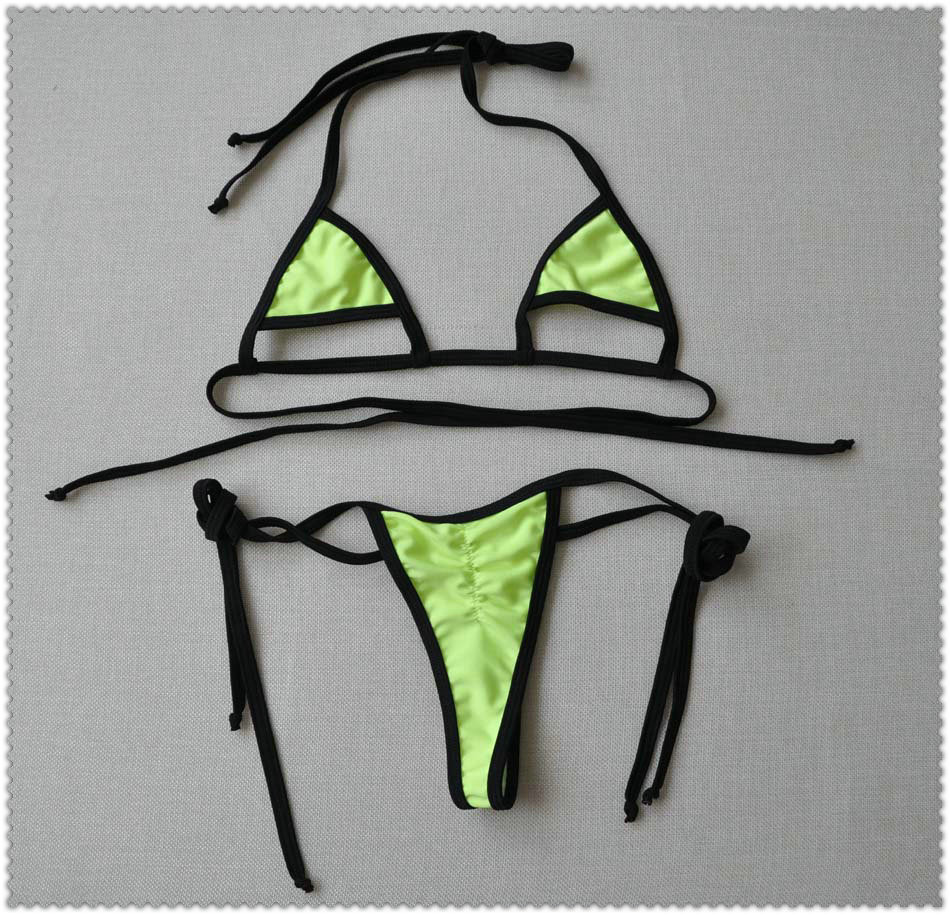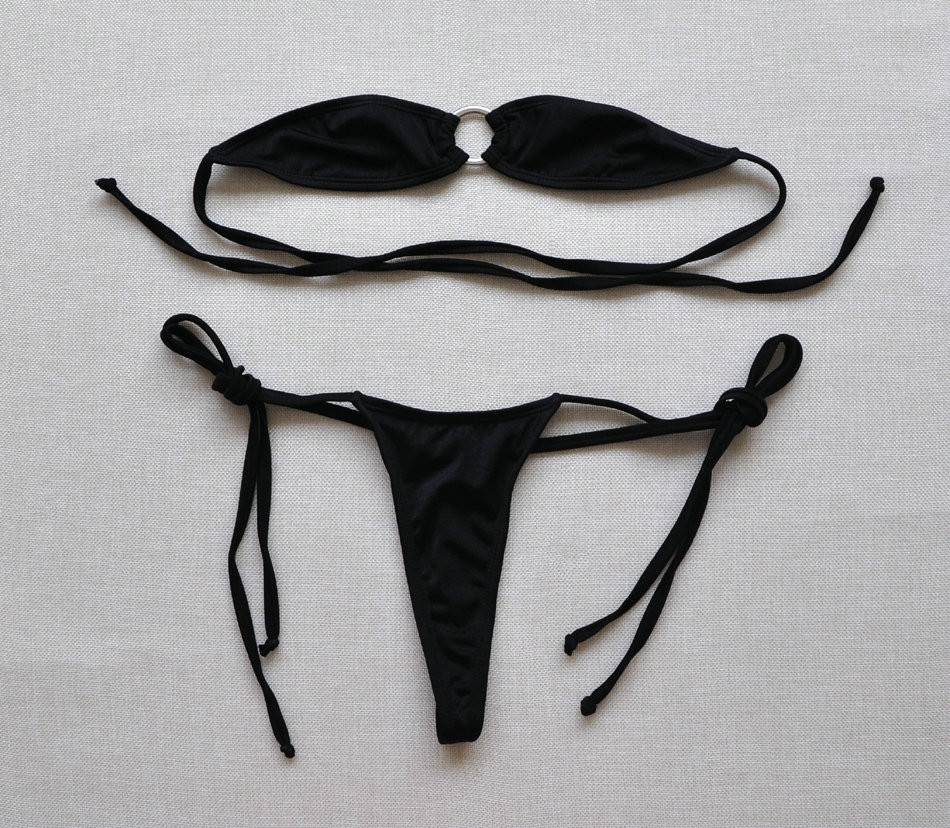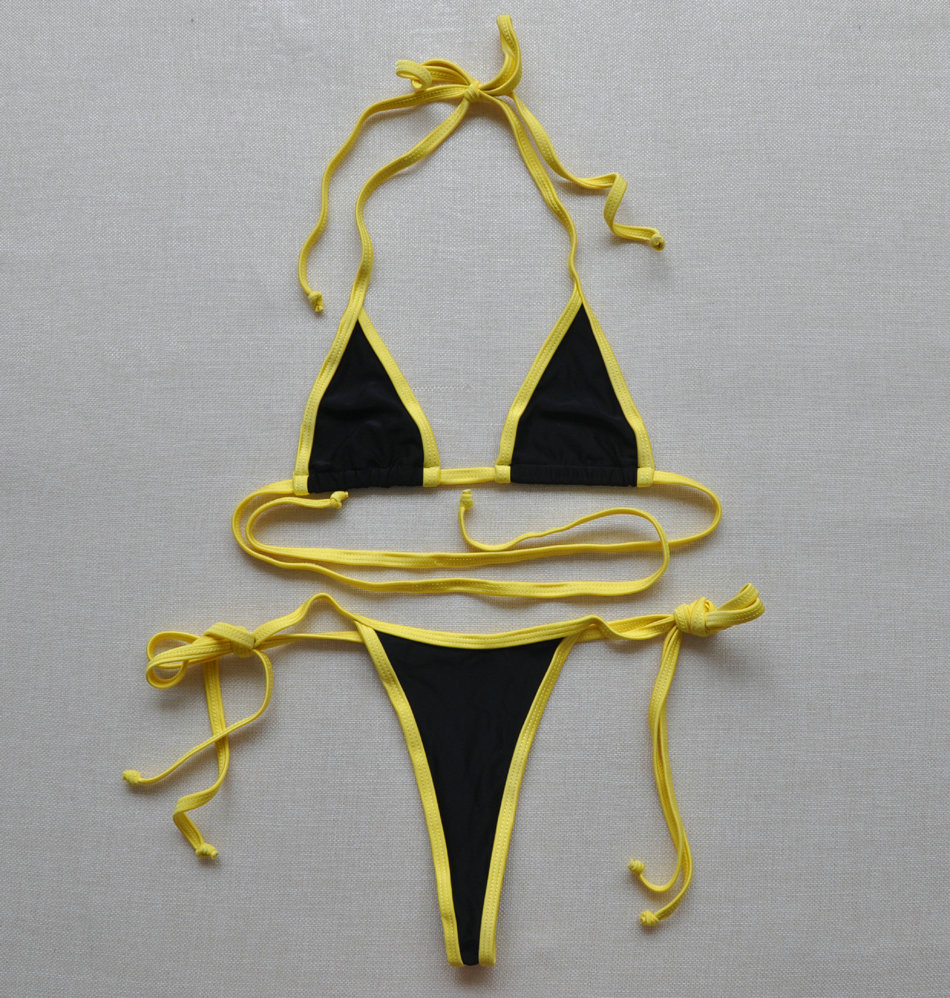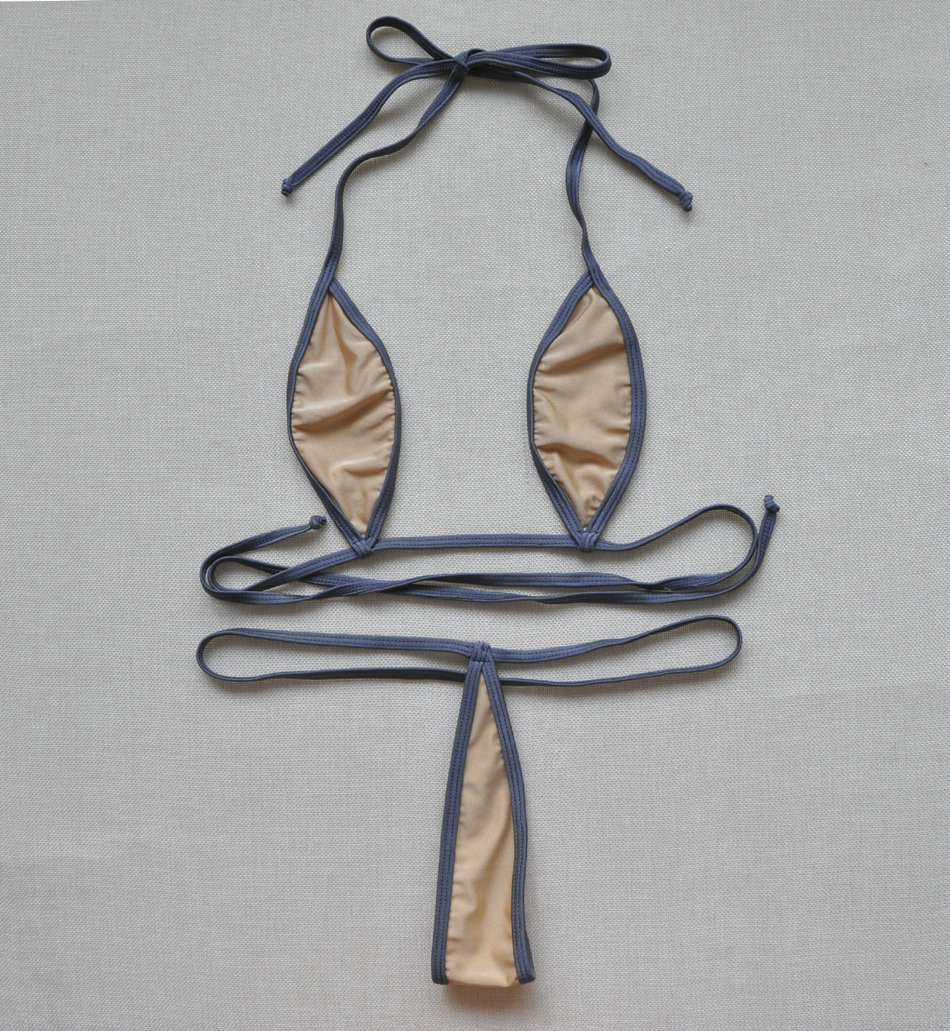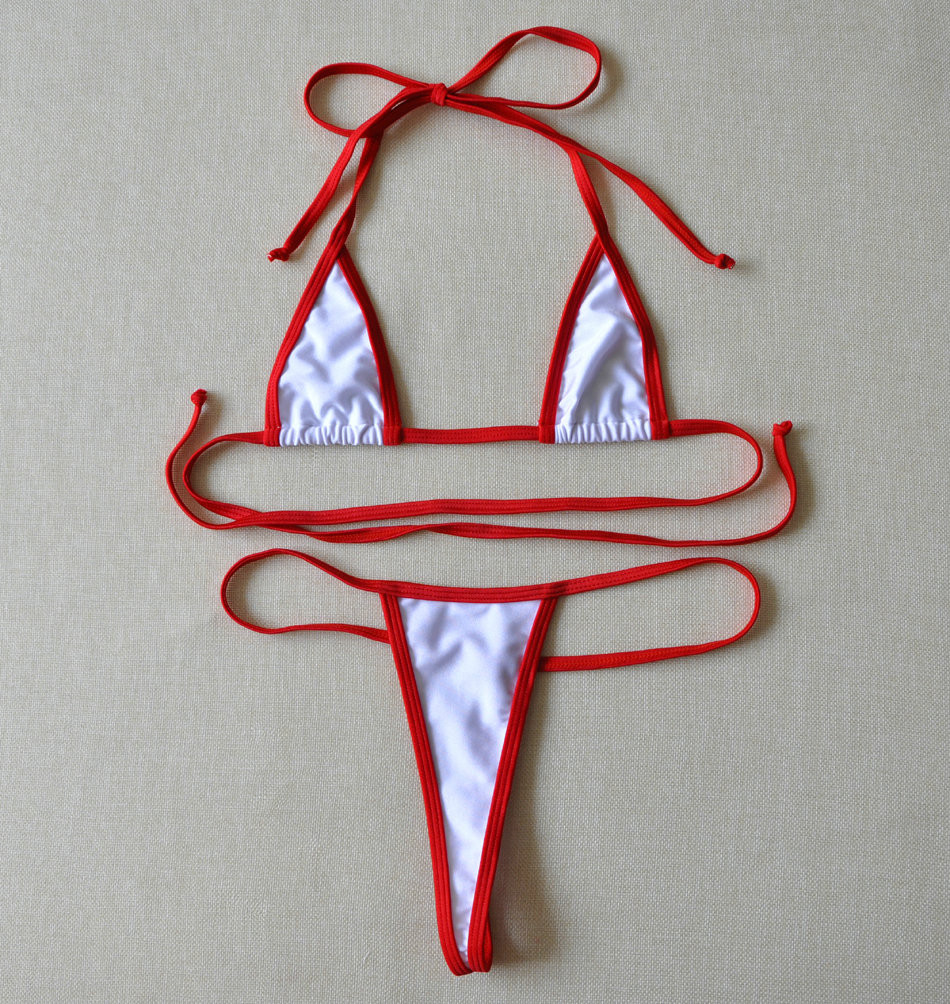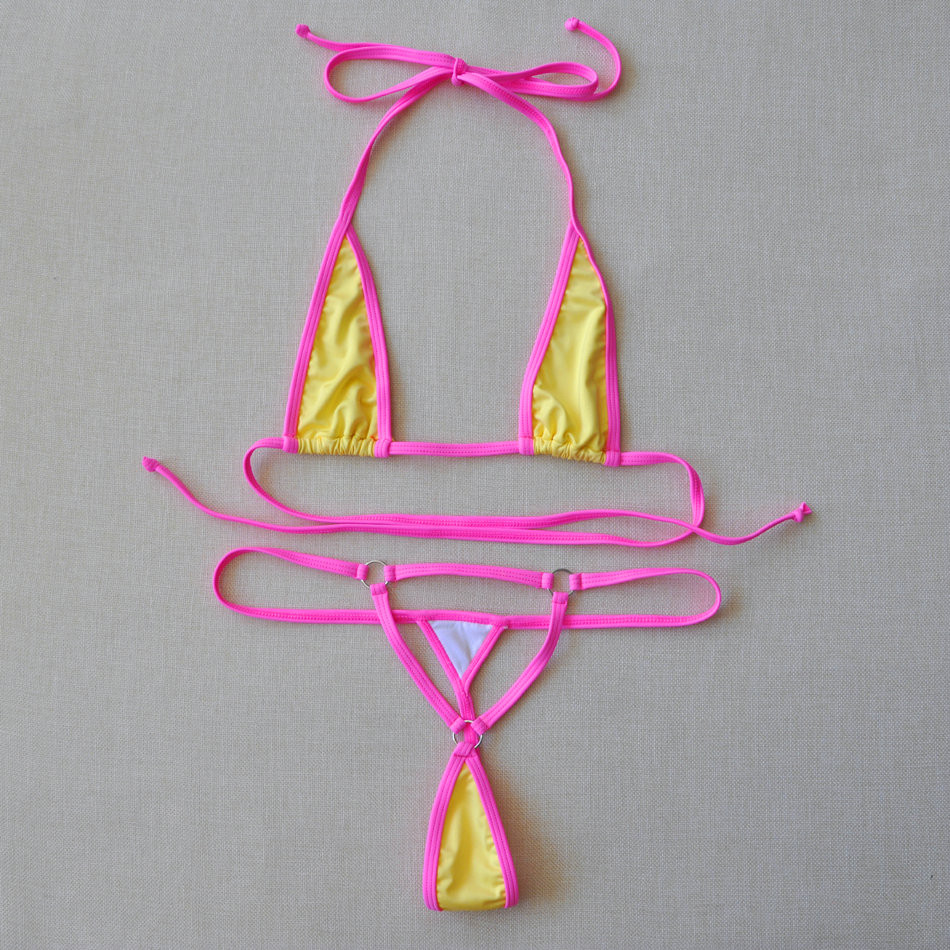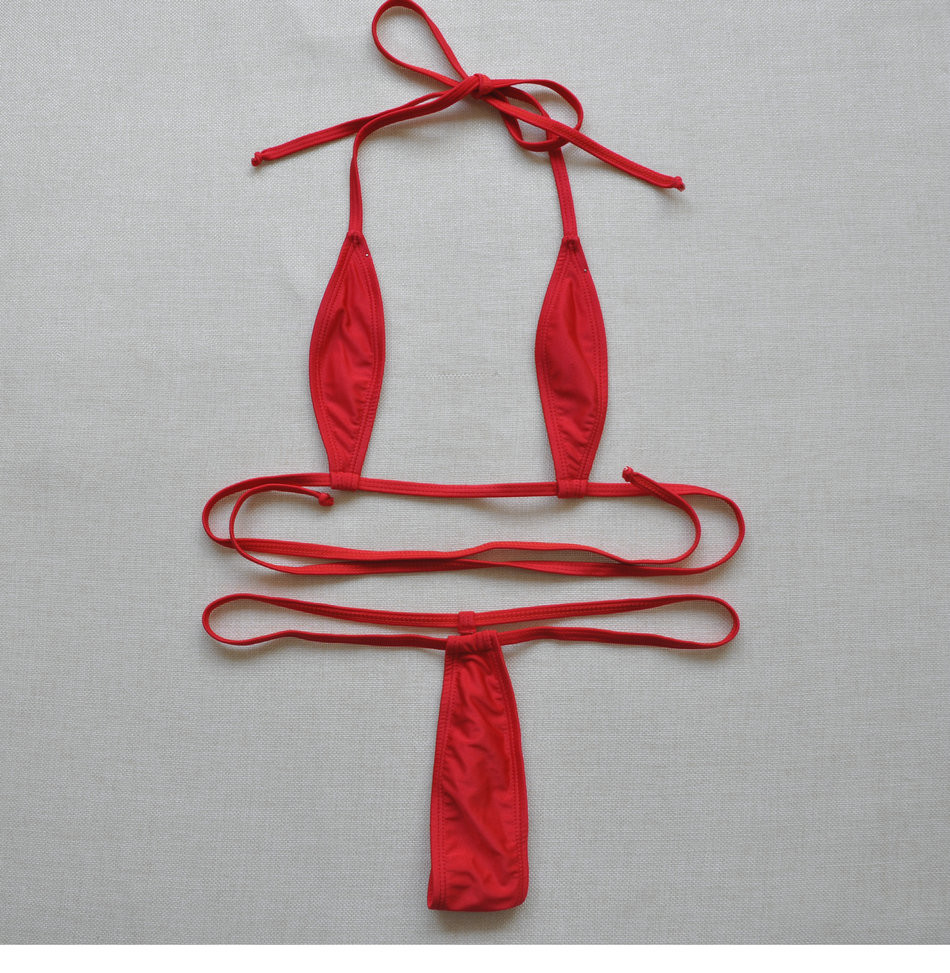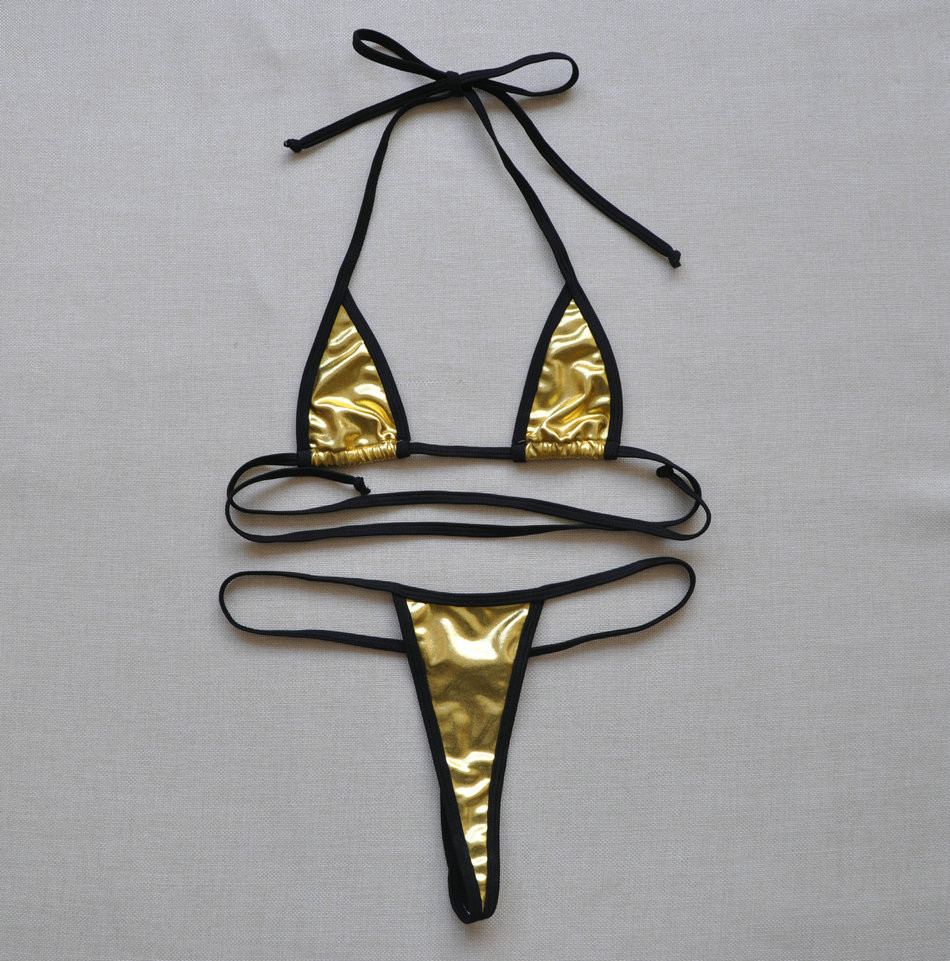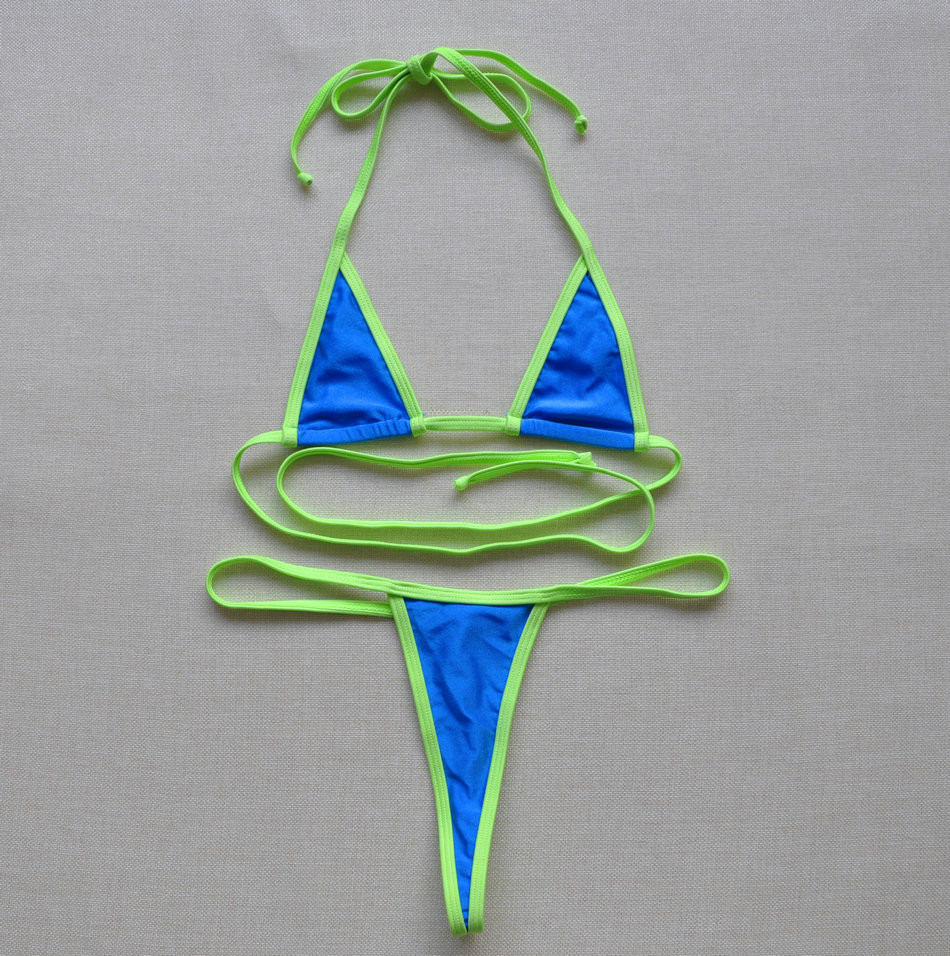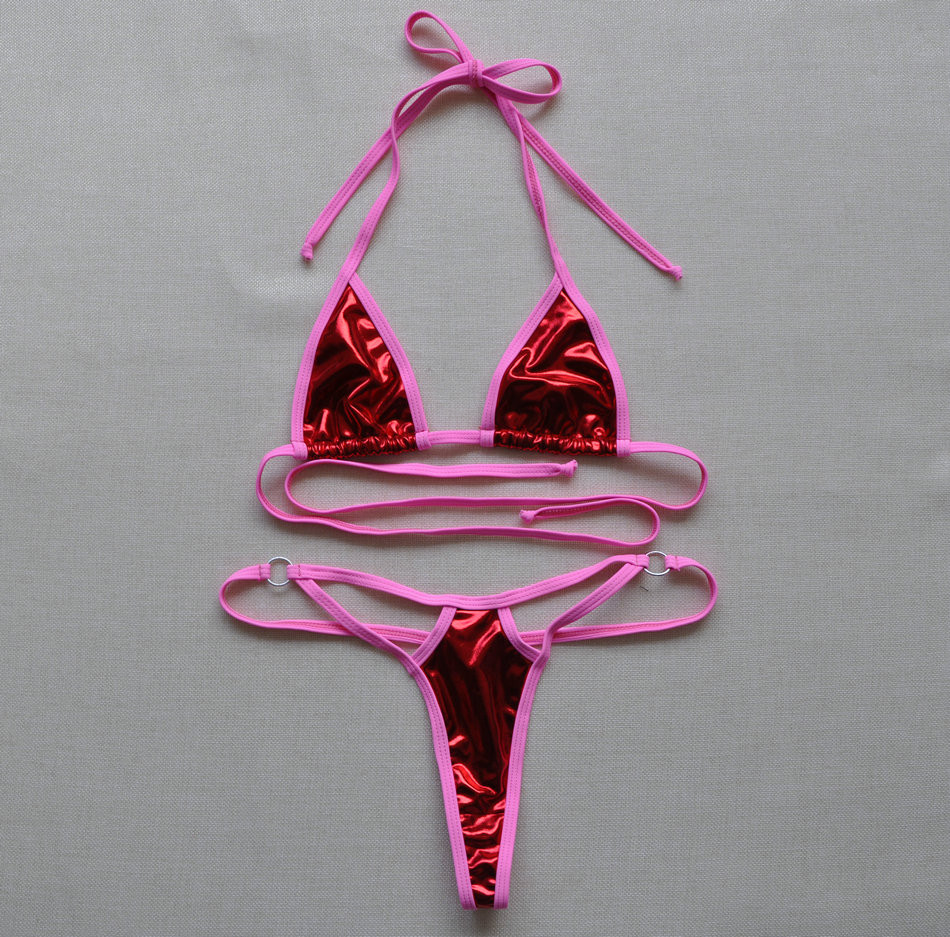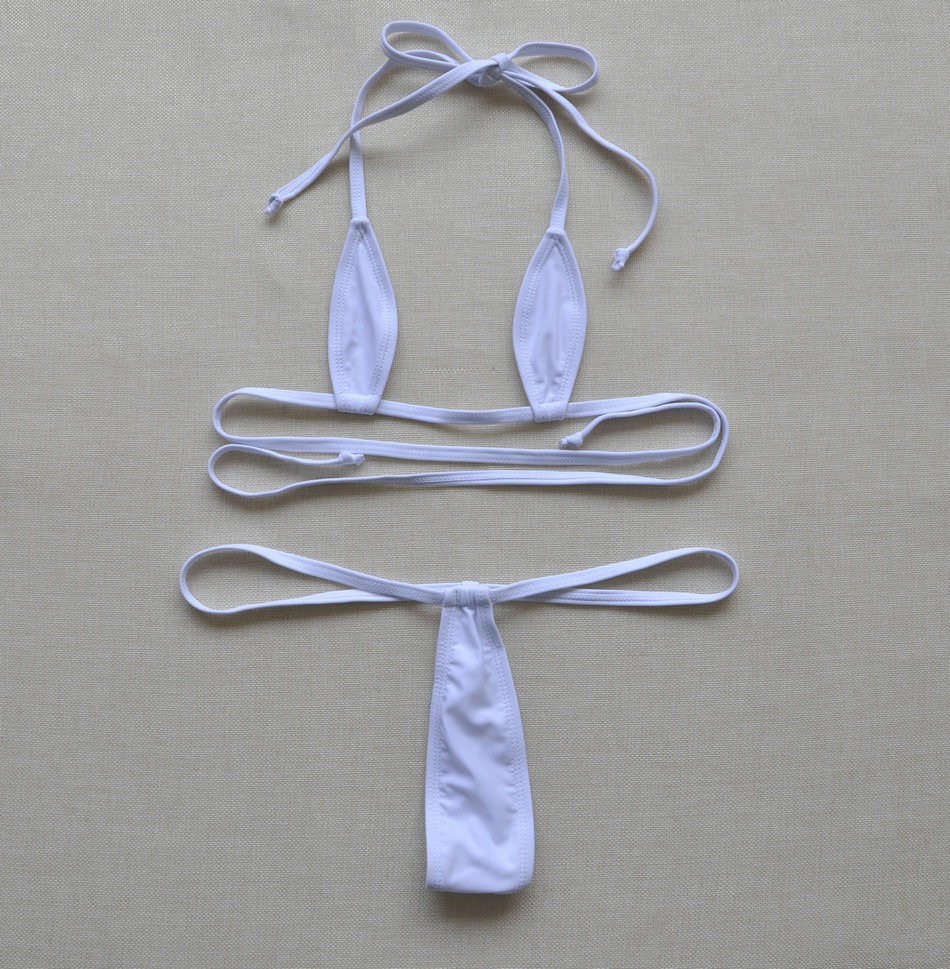 Use mild liquid dish soap per gallon of cool water and thoroughly soak your suit for three minutes. Do not allow your suit to soak overnight as this may cause certain colors to bleed and run. Gently knead to work up suds over entire surface. Rinse well and remove excess water without wringing. Drip dry out of direct sunlight.